Level & Level ups
Level up
Members are sorted into different levels depending on how many cards they own. When you join
Treasure Hunt
, you begin at level one. While earning new cards through games, events and trading, your card worth increases. If you reach a certain card worth, you level up and get a reward according to the level, you reached.
Important to note:
Your level is determined by your
card worth
, not by your card count. There are some card types that do not have any worth. Those do not count towards your level.
Level Overview
Here is an overview of the different levels and rewards on
Treasure Hunt
. You can reach up to level 10. From then on, you can receive a new level up reward for every 800 cards (worth) you gain, but you won't get a new level or tier.
Tier
Levelname
Card Worth
Level up Reward
Beginner
Applicant
001-200
1 Choice, 3 random regular, 50x
Amateur
201-400
Novice
401-600
Intermediate
Trained
601-1000
2 Choice, 5 random regular, 1 special, 70x
Advanced
1001-1400
Experienced
1401-1800
Specialist
Professional
1801-2400
3 choice, 7 random regular, 1 special, 5x , 70x
Veteran
2401-3000
Expert
3001-3600
Master
36001-4400
3 choice, 8 random regular, 2 special, 7x , 90x
Level Badges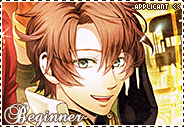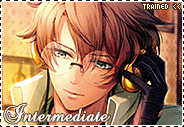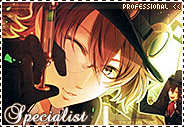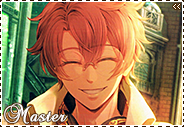 To represent your current level, you can use a level badge. The level badges are divided into sets of four. Every badge image represents one tier while the text on the badge indicates the level name and the card worth for the current level. You can use whatever level badge you want to use from those currently offered. All badges are named after the same principle: [donator][setnumber]-lv[levelnumber]. An example would be aris001-lv03 to show of the level 3 badge of the first set made by the member Aris.
You don't need to upload the stamcards to your own space. Simply use the code below to imbed them into your tradepost. You can change the design to one of your chosing by changing the name from "lagoonaris001" to for example "lagoonaris002". To change the level, exchange the number at the end to the corresponding one.
An overview of all level badges can be found
here
.
If you don't find any level badges to your liking, you are free to donate your own set. You can find out more about donations
here
.